Paios performs a large variety of experiments in no time with one click. Get consistent and precise measurement data, directly compare your results in the measurement software and speed up your research.

● Increase your research speed
● Compare your devices directly in the software
● Get highly consistent data
● Think about physics - Let Paios handle the rest



DC, AC and Transient Characterization of OLEDs and Solar Cells
Paios performs a variety of different experiments on OLEDs and solar cells. Connect your device, lunch the routine and every measurement is performed automatically. An overview of all characterization techniques for solar cells can be found in our review publication "Opto-electronic characterization of third-generation solar cells".
Photo-CELIV is a powerful technique to extract charge carrier mobility, recombination, and doping density.
Now OTRACE is included in Paios.
---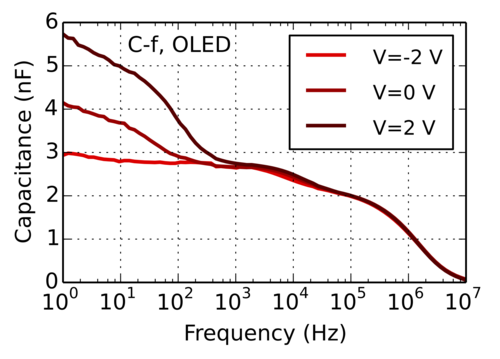 Impedance Spectroscopy is used to study charge carrier dynamics and charge trapping over a large range of time scales.
---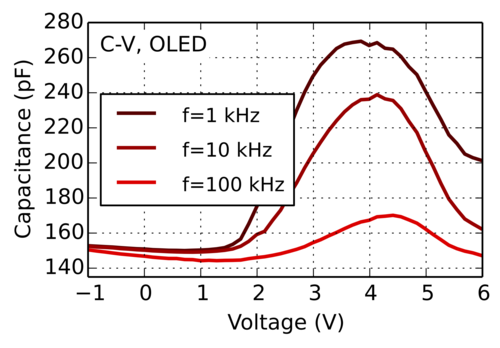 Capacitance-Voltage reveals information about the built-in field and charge injection barriers. Doping density is extracted with Mott-Schottky analysis.
---
Transient Photovoltage (TPV) is frequently used to determine lifetimes of charge carriers in solar cells.
---
Dark Injection Transient (DIT) is used to study transport in mono-polar devices.
---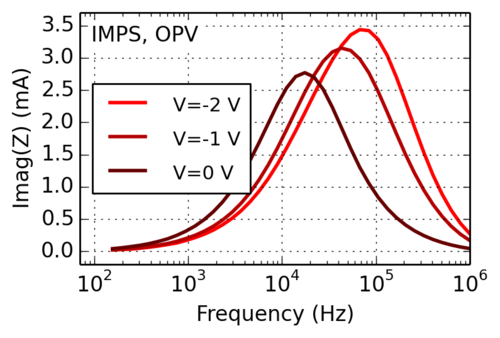 Intensity Modulated Photocurrent Spectroscopy (IMPS) probes charge transport by a sinusoidal light intensity variation at short-circuit.
Transient Electroluminescence (TEL) allows extracting mobilities and the phosphorescence lifetime in an OLED.
---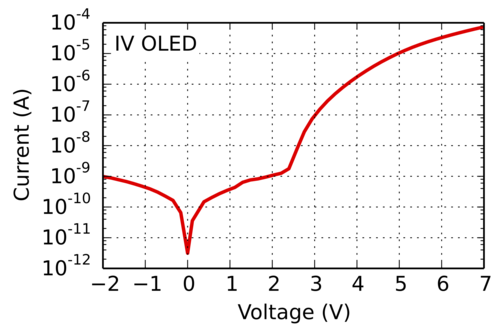 IV & IVL are the standard characteri- zation techniques for solar cells and OLEDs.
Intensity Modulated Photovoltage Spectroscopy (IMVS) probes charge recombination by a sinusoidal light intensity variation at open-circuit.
Transient Photocurrent (TPC) provides information on the charge carrier dynamics and charge trapping.
---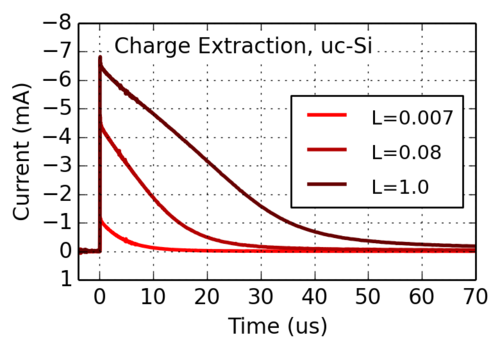 Charge Extraction estimates the charge carrier density of a solar cell at open-circuit voltage.
---
Modulated Electroluminescence Spectroscopy (MELS) probes charge transport in OLEDs at different frequencies.
More...